Consistent, Simple Safety Training
Make and save money through increasing production and preventing workplace accidents and injuries.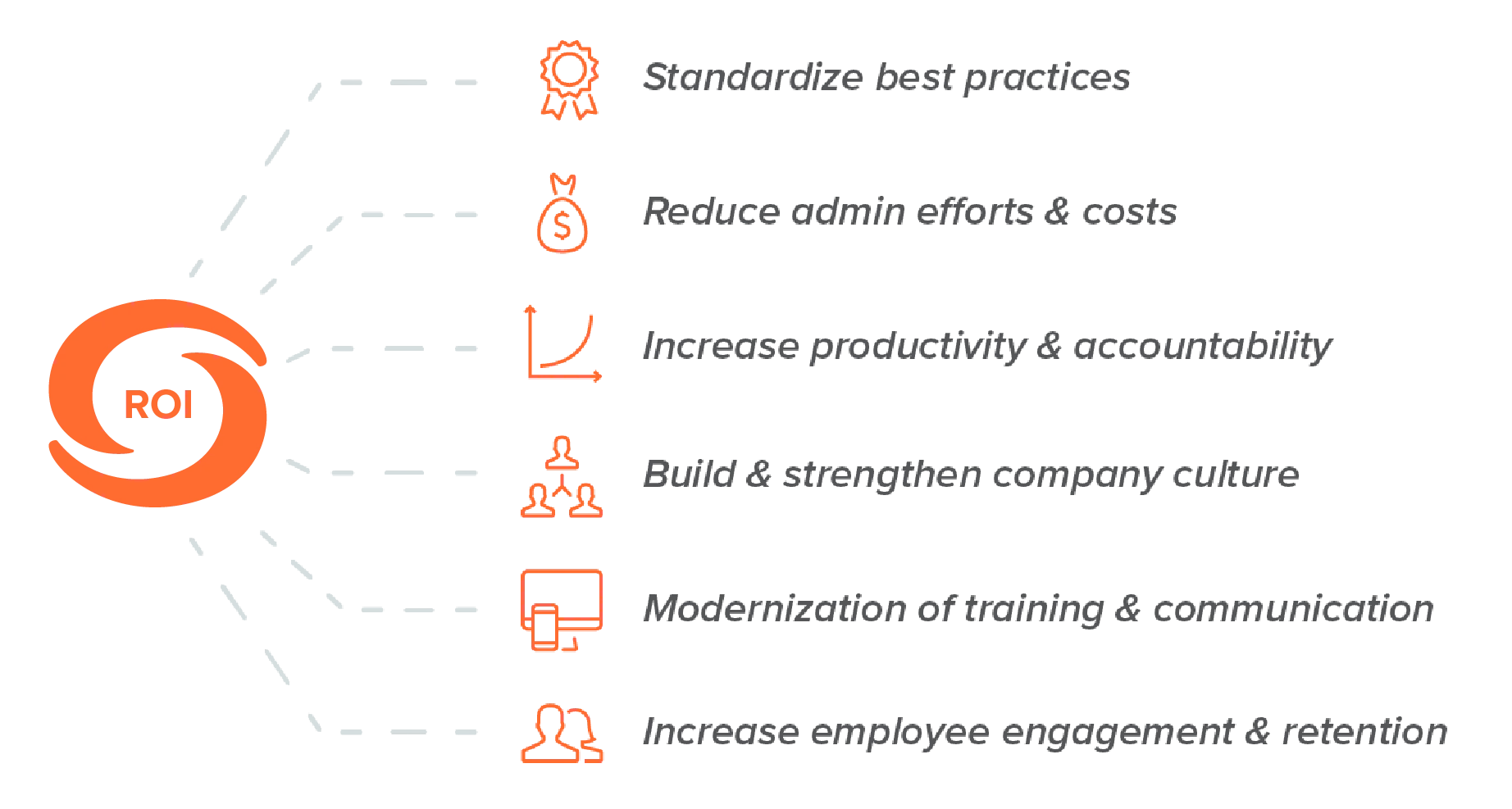 Learning that impacts business
Enhance learning, retention, and job performance for a dynamic workforce.

Every day safety mindset
Automate your training! Employees receive daily 1-2 minute engaging training videos. Utilize consistent delivery and micro-learning techniques to improve retention and comprehension.
Digital Forms
Reduce Paperwork and Increase Visibility
Authoring
Customize mobile forms using our drag-and-drop builder
Collecting
Paperless inspections, checklists, JHA's, etc. for a dynamic workforce
Reporting
Real-time actionable business intelligence
Reduce liability and increase productivity

Drive bottom-line results by improving behavior that enhances your safe production culture.
Track training
See how your employees are doing collectively and individually with training history and stats.
Easily record and geotrack in-person training
No more passing around a paper. Employees can sign in from their smartphone for a worksite training and take a quiz. With geo-location based technology, you can know who was and was not at the training.
Stats
Track streaks, quiz scores, badges and history of watched trainings, videos and messages.
Alerts
Send trackable messages to your employees out on the job or in the office. Communicate any information or danger they should be aware of.
Pause
Employees request time-off so they don't miss important safety training.
Quizzes, Training History and stats 
Employees can view their own training history, stats and quiz scores.
Work safe. Reduce rework. Increase profits.
Click on the button below to start your free trial now.